Private Label Rights Audio
The following audio packages are available for premium members to download and use either for their own personal use, to integrate into their own sites as premium content, to use as the primary topic of a new site, to build an e-mail list, etc.
Not a premium member yet? Sign up now!
Most products allow you to edit and resell the product as your own, offer as a bonus, bundle with other products or resell them. See the terms and conditions for each product for applicable license rights.
Members Only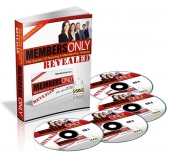 The secrets of running a successful membership website revealed! New marketing trends that are popping up every day. Discover how to run a successful membership website without the hassles. PLR package "Members Only" includes internet format eBook, audio files, PSD Graphics and covers. This is a PLR product that is…
Beat Depression Today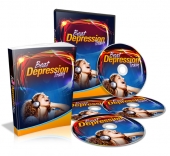 Always feeling under the weather? Always not in the mood to be around others and have a good time? Audio Hypnosis Helps yout regain happiness and conquer your inner demons. On a subconscious level, you will experience an incredible and exclusive "Tri-Enhanced" trance state of hypnosis to reprogram your mind…
Easy Quit System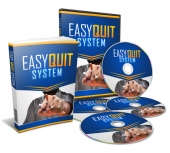 You can instantly start to become a happy, healthy non smoker in the comfort of your own home and never crave another cigarette. Hypnosis kills the craving for good, by focusing in your subconscious, so that the chains are broken and the craving are gone forever, making you the happy,…
Royalty Free Audio Volume 1
Audio package "Royalty Free Audio Volume 1″ with 100 music beats. Comes with Private label rights. This is a PLR product that is available to premium members to use as a traffic or list building resource. Sell it, modify it, use it as a bonus or just read it…