There are many different menu styles built into FlexSqueeze, but this plugin allows you to tweak your site even farther than just using the default theme options.
Once installed, the plugin gives you 39 additional menu styles to choose from and you can also control the height of both the primary and secondary menus from within the plugin.
Here's a preview of the included menu styles: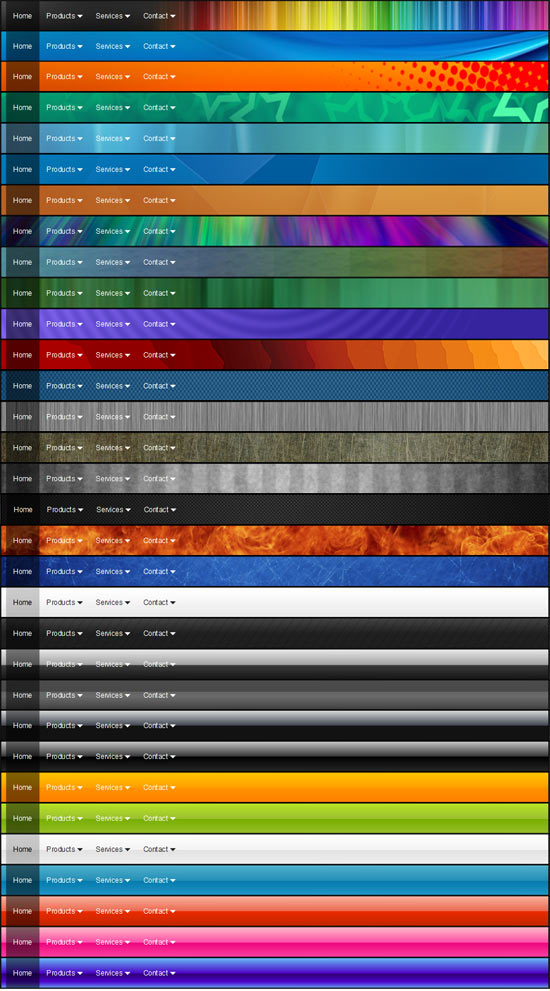 The following included styles allow you to use the menu background color as set in your theme options for the navigation tab color. So any red shown in the menus is replaced by your color choice.


After installing the plugin, choose your menu style from the 'Flex Custom Menus' menu item in the Appearance menu in WordPress.
Requires FlexSqueeze 1.5+