If you have a site that just uses the FlexSqueeze sales page templates (a mini-site rather than using any theme pages), when a user browses to a non-existent page they'll see the theme 404 error page instead of a sales page formatted page. This tutorial shows you how to create a 404 error page that looks like your other sales pages, and redirect users to that page.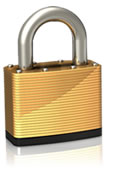 Sorry, this content is for members only.
FlexSqueeze theme owners have access to FlexSqueeze tutorials and sales pages. After you've purchased FlexSqueeze, you can sign up for a Premium Membership and get access to all areas of the site!
Already a member? Login below…