There are two feature areas built into FlexSqueeze for displaying special content or offers.  This plugin features 90 background images that you can use as your feature area backgrounds to give your site more pop and sizzle.  Simply install the plugin and use the options page to preview and set the background images for either or both feature areas (top and footer).
Here's a preview of some of the included background styles (there are 76 additional images):
After choosing your background image, you can control the feature area display properties from within the theme options as normal.
This plugin can be combined with the Flex Feature Slider plugin so you can use a custom image and rotate your feature area content.
After installing the plugin, choose your background image from the 'Flex Feature Image' menu item in the Appearance menu in WordPress.
Requires FlexSqueeze 1.4+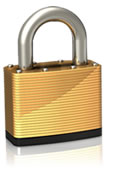 Sorry, this content is for members only.
FlexSqueeze theme owners have access to FlexSqueeze tutorials and sales pages. After you've purchased FlexSqueeze, you can sign up for a Premium Membership and get access to all areas of the site!
Already a member? Login below…