This plugin adds an additional 56 assorted satisfaction guarantee and money back guarantee badges to the visual editor badges button in FlexSqueeze 2 theme. Simply install the plugin and the new images are available for use in the badges popup selection window.
Included Badge Images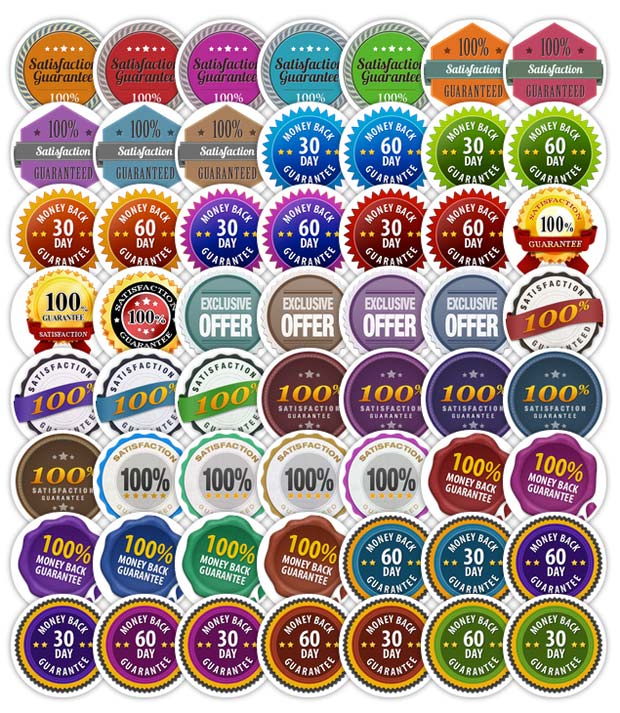 This is a Free Download for Premium Members!
Not a member yet? Sign up now!