This plugin enables the creation of CSS buttons through an easy-to-use interface. Easily control color, size, effect, text, corner profile, border width, and even add an icon to your buttons. Buttons are pure CSS with no images required and are responsive on all devices.
Activation of the plugin adds a new button to the visual editor where you can access the button options. Once a button has been inserted, you can easily re-enter the options popup and remove the button or reconfigure the button to your liking.

Easily Create Almost Any Style of Button!
Here are some examples of the types of buttons that can be created in seconds with this plugin.
Easy-to-use Interface
Buttons are designed visually so you can see exactly how the button will look before you insert it into your page.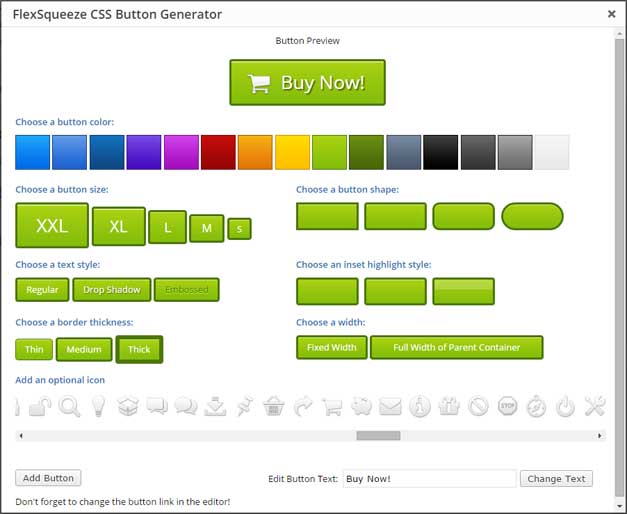 This is a Free Download for Premium Members!
Not a member yet? Sign up now!