The code allows you to show your latest Twitter tweet in the feature area of your FlexSqueeze site. Control the text and link colors in the theme options. Simply enter your Twitter user name in the code provided below and tweet away.
To use this feature area code, simply copy and paste the code provided into a PHP code widget in the top feature widget location. Follow the instructions provided for installing and using the PHP code widget.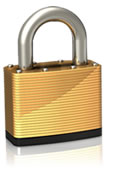 Sorry, this content is for members only.
FlexSqueeze theme owners have access to FlexSqueeze tutorials and sales pages. After you've purchased FlexSqueeze, you can sign up for a Premium Membership and get access to all areas of the site!
Already a member? Login below…