This pro skin provides all the FlexSqueeze theme settings, custom header and feature area images (no need to upload or re-link), the code to create the social media icons, settings for the Flex Pretty Fonts and Flex Feature Slider plugins, and the code for the ad block in the top right sidebar.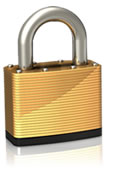 Sorry, this content is for members only.
FlexSqueeze theme owners have access to FlexSqueeze tutorials and sales pages. After you've purchased FlexSqueeze, you can sign up for a Premium Membership and get access to all areas of the site!
Already a member? Login below…