If you're using a multi-page sales funnel, you can use these next step images to link to your next pages.  This allows you to break up your long copy into smaller, more fosuced sections and keeps your readers engaged with your sales process. Simple copy and paste the included code into your page.  No images to upload!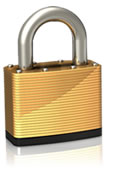 Sorry, this content is for members only.
FlexSqueeze theme owners have access to FlexSqueeze tutorials and sales pages. After you've purchased FlexSqueeze, you can sign up for a Premium Membership and get access to all areas of the site!
Already a member? Login below…