Insert the provided code anywhere you want to use a large arrow to highlight an important part of your page.  No need to upload images, just drop in the code, save your page and you're done. Arrows available in gold, blue, red, green, gray, and blue.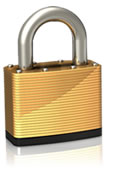 Sorry, this content is for members only.
FlexSqueeze theme owners have access to FlexSqueeze tutorials and sales pages. After you've purchased FlexSqueeze, you can sign up for a Premium Membership and get access to all areas of the site!
Already a member? Login below…