Shortcodes Ultimate
Shortcodes Ultimate is a free WordPress plugin that adds over 50 new shortcodes that make it easy to add elements such as tabbed content, accordions, dividers, spacers, highlights, dropcaps, buttons, tooltips, lightboxes, videos, columns, sliders and so much more.
Click here to read about the free version
If you haven't used Shortcodes Ultimate before, I highly recommend trying out the plugin as it's free and it really adds some nice functionality to WordPress.
The free version of the plugin is great, but there are some premium add-ons such as more shortcodes, additional skins and even a custom shortcode creator that really make this plugin well worth the money.
Read about the premium shortcodes, the extra skins or the custom shortcode maker.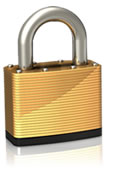 Sorry, this is protected content
Already a member? Login below…