The three column pricing table allows you to easily insert a pre-formatted pricing table into your sales page or any other page or post on your site.
Simply copy and paste the code for the example table into your page, add the provided CSS code to your FlexSqueeze Custom CSS Code box, and then customize the pricing tables as needed for your site.
Pricing table is available in three color schemes and can be configured for however many columns you need. The table expands to the full width of your post or page, so even if you're using one of the FlexSqueeze full-width page templates, it will expand the width of your page.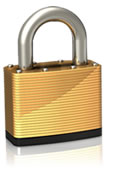 Sorry, this content is for members only.
FlexSqueeze theme owners have access to FlexSqueeze tutorials and sales pages. After you've purchased FlexSqueeze, you can sign up for a Premium Membership and get access to all areas of the site!
Already a member? Login below…